COVID-19 Vaccine Availability Update
Due to unforeseen staffing shortages, our COVID-19 vaccine clinic has limited availability at this time and we cannot accept walk-ins. If you would like to schedule a vaccine, use the form at the bottom of this page.
At this time, COVID-19 testing is only available to current patients by appointment only. If you are not a current patient and are in need of a COVID-19 test, click here to see testing locations near you.
COVID-19 Vaccine & Testing
Pillars Community Health is administering the COVID-19 vaccine with partnering counties and following the guidelines set forth by the State of Illinois' vaccination plan. Follow the instructions below to access online scheduling.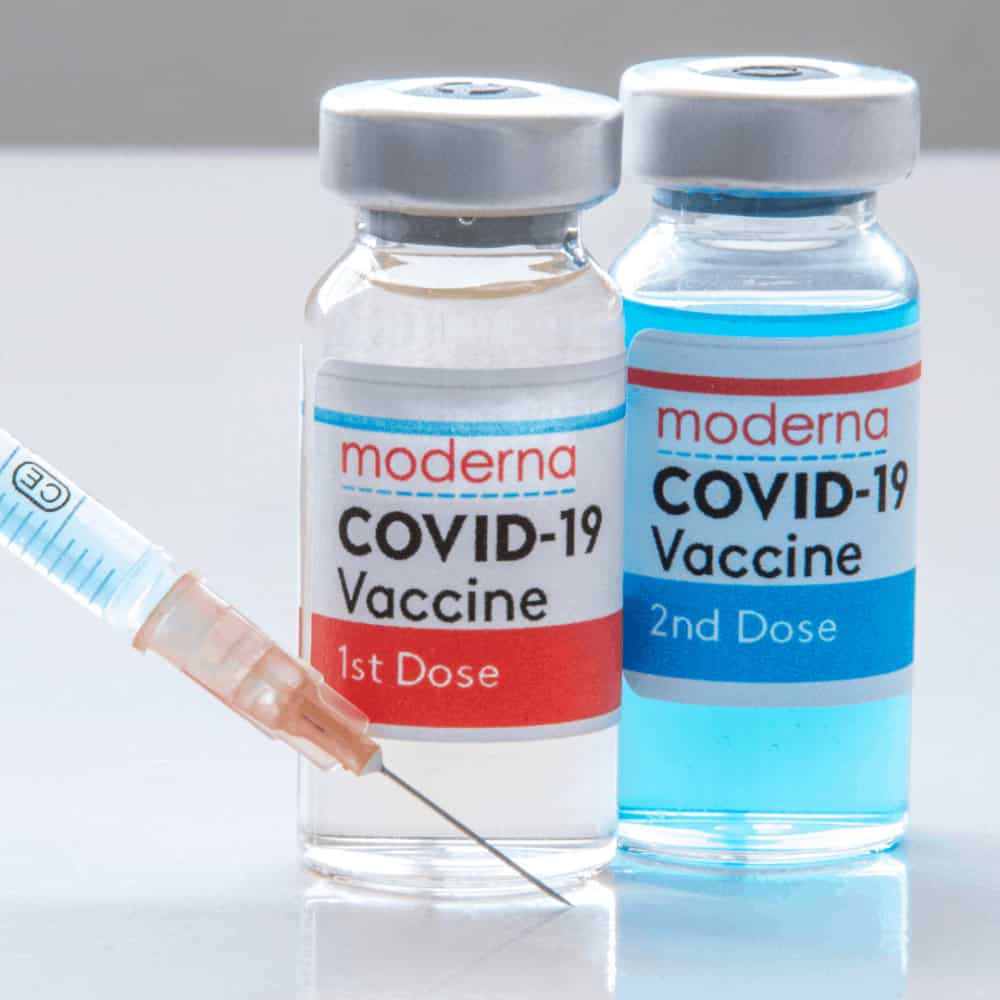 Pillars Community Health is administering the COVID-19 vaccine with partnering counties and following the guidelines set forth by the State of Illinois' vaccination plan. We encourage COVID-19 vaccination as it adds an important layer of protection for you, your family, your loved ones, and the whole community. We want everyone in our community to be safe and get back to hugging our families and friends and shaking hands with our neighbors. As of September 17, 2021, we've given 6,684 doses and 6,420 people have completed the series.
Vaccines for Children 5 – 11: The CDC has authorized the Pfizer COVID-19 vaccine for children ages 5-11. We are now offering vaccines to children in this age group, in addition to everyone 12 and older.  Vaccinating children ages 5 and older can help protect them from getting COVID-19 or getting severely ill from COVID-19. It can also help protect siblings who are not eligible for vaccination and family members who are at a higher risk of getting very sick from COVID-19.
All Illinois residents ages 5 and older are now eligible to receive the COVID-19 vaccine. To schedule an appointment, follow the directions below to access our scheduling website. Or call 708-PILLARS (708-745-5277) and follow the prompts. We will continue to prioritize access for Pillars Community Health patients and clients.
Note: A first dose is not guaranteed; this means Pillars Community Health may have to cancel appointments if we do not receive requested amounts of vaccines from partnering counties.
The Health Center will call you when an appointment is available for your second dose. The information from Moderna is that you can have it anytime 28-42 days after the first dose; for Pfizer you can have it anytime 21-42 days after the first dose. We prioritize second doses for people who received their first dose at Pillars Community Health, over first doses.
Boosters (Third Doses): Booster doses are common for many vaccines. Scientists and medical experts are continuing to research waning immunity and how well the vaccines protect against mutations of the virus.
The CDC now recommends that everyone 18 and older receive a third dose of the  Moderna/Pfizer COVID-19 vaccine at least 5 months after their second dose. All adults 18 and older who received the single-dose Johnson & Johnson vaccine are also eligible to receive a second dose.
The CDC has authorized the Pfizer COVID-19 booster vaccine for teenagers ages 12 - 17. At this time, no other COVID-19 boosters have been authorized for anyone under the age of 18.
The FDA authorized use of a third dose of the Moderna/Pfizer vaccines after the second dose for certain people who are moderately or severely immunocompromised, no less than 28 days after the 2-dose series is completed:
Active treatment for solid tumor and hematologic malignancies
Receipt of solid-organ transplant and taking immunosuppressive therapy
Receipt of CAR-T-cell or hematopoietic stem cell transplant (within 2 years of transplantation or taking immunosuppression therapy)
Moderate or severe primary immunodeficiency (e.g., DiGeorge syndrome, Wiskott-Aldrich syndrome)
Advanced or untreated HIV infection
Active treatment with high-dose corticosteroids (i.e., ≥20mg prednisone or equivalent per day), alkylating agents, antimetabolites, transplant-related immunosuppressive drugs, cancer chemotherapeutic agents classified as severely immunosuppressive, tumor-necrosis (TNF) blockers, and other biologic agents that are immunosuppressive or immunomodulatory.
Currently there is not enough data to recommend a third dose of any vaccines given outside of the United States that are not the Moderna or Pfizer vaccines administered here.
Vaccines for Children and Teens: More and more children across the country are testing positive for COVID-19. While most will have minor symptoms, some children are getting seriously ill and suffering long-term effects, particularly those with underlying conditions such as obesity or asthma. Some children infected with COVID-19 may not get sick right away but a few weeks later may come down with Multisystem Inflammatory Syndrome of Children (MIS-C). They develop fever, rashes, red eyes, diarrhea, and vomiting. The inflammation can affect the heart, blood vessels and other organs. Even if they don't become ill, they can spread COVID-19 to others who may be immunocompromised. We strongly urge vaccination of individuals ages 5 and older.
Transportation: Cook County Department of Health is offering free rides to many vaccination locations throughout suburban Cook County. Residents who need a ride may call the COVID-19 vaccine hotline at 833-308-1988, Monday-Friday, 8 am-8 pm. For information on in-home vaccinations in Cook County, click here.
Vaccine Cards: The Illinois Department of Public Health recently launched Vax Verify, a portal that allows Illinois residents ages 18 and older to access and check their COVID-19 vaccination record. See https://idphportal.illinois.gov.
Information is changing rapidly. Please stay tuned to our website for information on vaccine availability. As you have questions about vaccine rollout in Illinois, stay tuned to this Cook County web page and the Illinois Department of Public Health for the most current information. Find information about alternative vaccination locations here. 
For information on in-home vaccinations in Cook County, click here.
To Schedule a Vaccine Appointment
Vaccine Screen
To access our online COVID-19 vaccine scheduling site, please first answer the following questions.
COVID-19 Testing
Pillars Community Health offers COVID-19 testing and services. Limited tests are available at 110 Calendar Ave., La Grange, IL 60525. As of September 14, 2021, we are only testing established patients. There is no cost for COVID-19 testing for our established patients who are uninsured or who have in-network insurance. If you receive a bill, please contact us immediately so we can appeal or waive the charge.
AN APPOINTMENT IS REQUIRED. Call 708-PILLARS (708-745-5277) and follow the prompts; we will return messages within one business day. For the safety of our staff and other patients, please DO NOT show up to our Health Center in downtown La Grange to seek COVID-19 testing; we cannot permit walk-ins.
The situation is always changing. Stay tuned to our website to see the latest information on who we are testing. If you would rather seek testing at a free testing site, click here for Illinois locations.