If you live in the western or southwestern suburbs of Chicago and you've heard of Pillars Community Health, it's likely you know something about our mental health and social services. Or perhaps you know about our annual gala, The Ball, which supports that programming.
But did you know we also have a long commitment to supporting professionals in the field? Our staff work hard to serve the underserved, to support and uphold our community (as figurative pillars, if you will), and that work extends to the professional community.
"Pillars Community Health believes in investing in and equipping the next generation," says Leslie Crea-Kammerer, PsyD, director of training and psychological testing at Pillars Community Health. "Through our internship programs, we're ensuring the community will have proper support for behavioral health issues down the road."
Pillars Community Health's Student Training Services provide quality training in psychotherapy onsite, which gives interns exposure to work in a community mental health setting and helps us provide quality services to clients. In FY2016, we worked with 19 students across clinical disciplines (from social work to counseling to marriage and family therapy).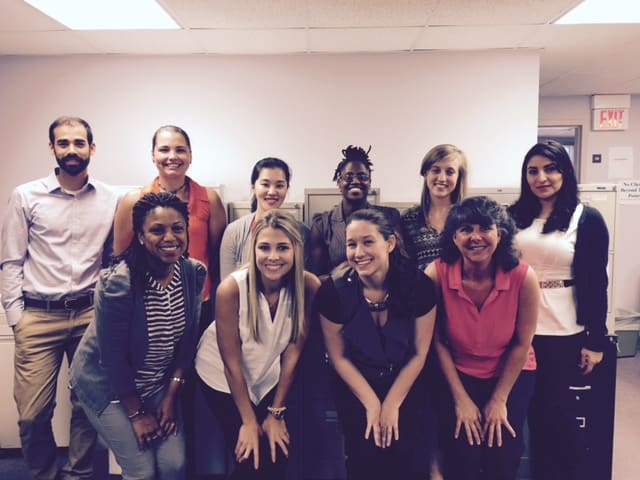 Pillars regularly offers undergraduate, masters-level, doctoral, and post-doctoral internships. Click here for details about those opportunities.
Regardless of the level, all interns receive 90 minutes to two hours of individual supervision each week. This gives interns a chance to talk about their goals, have someone examine their clinical work in the moment, and obtain personal support "because the work we do can trigger emotions and behaviors," Dr. Crea-Kammerer says.
On Fridays, the students come together for group trainings. This gives a chance to ask full-time staff for advice on interacting with clients, present cases for feedback, and also learn from a presenter. Toward the end of the internship, the students have a chance to present on their own topics, which builds confidence in presenting and feeling confident in what they've learned.
But it's not just about helping the students. The students, in turn, often provide insights to Pillars' staff and clients.
"For some people there's a stigma about getting care somewhere where inexperienced trainees are present—but the truth is that with proper support, interns can provide a very enriching experience," Dr. Crea-Kammerer says. "We support our interns with deep experience, and our interns support us with the newest, latest thinking that's coming out of the universities. That creates a very well-rounded experience for our clients."
If you are interested in a clinical internship at Pillars, visit the Clinical Internships page for details about our student training opportunities.
In addition to Student Training Services, Pillars Community Health also provides ongoing professional development onsite for staff. We also partner to provide experiences out in the community, including presenting during hospital grand rounds and providing outreach presentations to area schools, faith-based organizations, and other groups. Learn more about working at Pillars Community Health on our Careers page, or visit our Education and Outreach page to learn about community presentations.