Want to know what you can expect from this year's live auction?
January 19, 2019
6 pm cocktails and gaming
7:30 dinner reception
Oak Brook Hills Hilton Resort
3500 Midwest Road
Oak Brook, IL 60523
Click here for directions.
Complimentary valet parking at the Resort.
Optional Room Reservations: Discounted rate of $99 for guests of The 2019 Ball; contact the Resort at (630) 850-5555 and ask for Jane. The resort has a number of amenities including a 24 hour fitness center, on site golf course, indoor and outdoor swimming pools, tennis, volleyball, and basketball courts, spa, and much more! Check out all they have to offer HERE.
Our check-in specialists will ask if you would like to put a credit card on file for the evening. If you choose to put a credit card on file, all of your purchases for the evening will be charged at the end of the night. If you do not, you will need to visit the check out desk to pay for any purchases made during the evening. There will be no cash exchanged at the event except for when checking out. Volunteers will not accept cash or checks for gaming chips and/or raffle ticket sales. You may pay with cash, check, or credit card at check out if you do not wish to put a credit card on file.
Hors d' Oeuvres:
Crab Cakes with Tartar Sauce
Vegetarian Egg Rolls
Roasted Tomato Soup Shooters w/ Grilled Cheese Slice
Entree
Baby Spinach Salad: Chevre, Roasted Red Beets, Dried Cherries, Bacon Lardons, Pecans, Vanilla Balsamic Vinaigrette
Duet Plate of Filet Mignon and Seared Salmon, Onion Marmalade and Smoked Bleu Cheese on the Filet; Lemon Dill Sauce on the Salmon; Fingerling Potato Hash Broccolini and Stuffed Tomato
OR Ratatouille and Chevre Ravioli (Vegetarian); Rainbow Swiss Chard, Grilled Artichoke, Teardrop Pepper, Pomodoro Sauce; Shaved Parmesan
If you pre-purchased gaming chips, there will be a card attached to your registration bid card. Please take this to the bank to redeem your chips.
Don't miss your chance to win the Pillars Community Health Instant Wine Cellar at the 2019 Ball! Featuring 50 bottles of premium wine donated by local connoisseurs in the community, the Instant Wine Cellar offers Ball guests only 100 exclusive chances to win. Last year's lucky guest won a wine cellar valued at over $3,200!
If you're a wine enthusiast, or just have an extra bottle to spare, you can contribute your signature taste to this year's raffle by donating any bottle of wine with a retail value of $25 or more. Wine will be accepted through January 9, 2019, and all participating donors will be recognized during the Ball program.
Learn more about sponsoring our annual outreach event.
AMITA Health
Joseph and Meena Banasiak
Angela and Kris Curran
Jim and Linda Durkan
Dr. Sheila Eswaran and Dr. Steve Scaglione
Andrew and Carrie Frech
Drs. Donald and Patricia Higgins
Sara Mikuta and Robert Henry
Dr. Ken and Karen Nelson
Dr. Eric and Becky Spratford
Springdale Eye Care
Dr. Jacqueline and Cameron Walker
One lucky winner will escape to St. Croix in the U.S. Virgin Islands and stay at a 3-bed, 3-bath luxury home for 7 star-lit nights and 8 glorious days.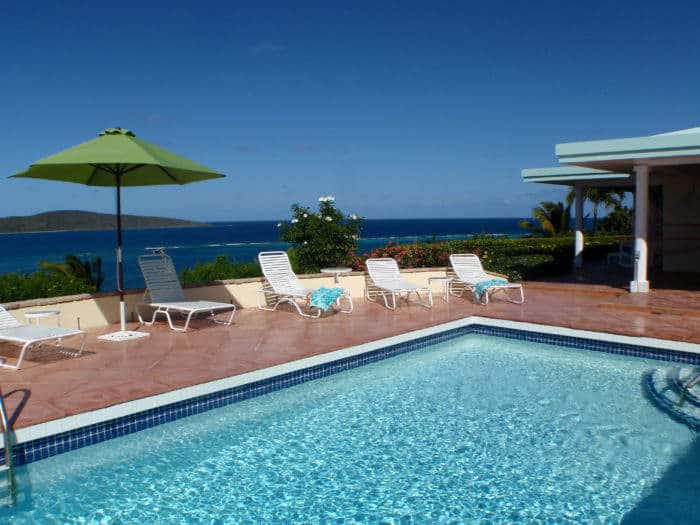 Fully furnished home perfect for 3 couples or a family of 6; 2 minutes from the beach and 10 minutes from town with an array of dining and shopping; private location with 180 degree views of the Caribbean. Tickets were $100 each; only 100 tickets were sold. Winner does not need to be present at the Ball to win.
We are in need of volunteers to help make the 2019 Ball a success! We offer a variety of tasks to suit your skill set and availability. A meal will be served to all volunteers and formal attire is recommended.
If you are interested in becoming a volunteer for the 2019 Ball, please contact Tiara Goodwin at 708-995-3571 or tgoodwin@pchcares.org and click below to download and complete our volunteer application.
Shift(s) Available: 4:30 pm-8 pm and 8 pm-1 am
Gaming volunteers will be responsible for running the casino games during the event. Positions include croupiers and dealers for blackjack, craps, poker, roulette, as well as a banker. You DO NOT have to have experience in gaming to volunteer. There will be a training held prior to both shifts in order to introduce (or review) the rules of charitable gaming.
This is mostly a seated position with fun guest interaction.
Note: The Illinois State Office of Charitable Games requires all gaming volunteers to supply their name, address, phone number, social security number, and birth date for a background check.
Shift(s) Available: 4:30pm–8:30pm
Raffle Experts are responsible for selling raffle tickets to guests for the bucket raffle, wine raffle, and Golden Ticket. Raffle Experts should be knowledgeable about the different raffles and be able to answer questions that guests may have about what the raffle is for, ticket prices, etc.
This is a standing/walking position.
Shift(s) Available: 8 pm-1 am
Volunteers will be responsible for interacting with guests at the end of the event and assisting with cleaning up with check-out tables and the ballroom at the end of the evening.
Rose Ashby
Kathleen Deane
Beth Grady
Christie Hines
Becky Spratford
Zada Clarke
Mary Carroll Dougherty
Emily Hansen
Katie Mueller
Dominica Davis
Lindsay Filkins
Kristin Hennelly
Carolina Schoenbeck
ONLINE REGISTRATION HAS CLOSED. Golden Tickets have sold out. You may use this form to make a donation in lieu of attendance. Gaming chips can be purchased at The Ball. If you have questions or would like assistance filling out this form, please call 708-995-3571 during regular business hours.