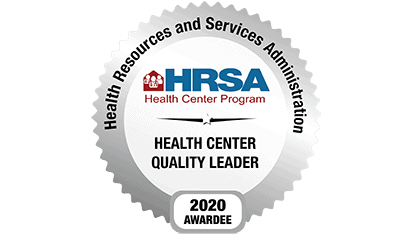 On August 25, 2020, the U.S. Health Resources and Services Administration announced Pillars Community Health among its list of Health Center Quality Leader award winners. This is the seventh consecutive year our Community Health Center has received a HRSA Health Center Quality Leader award. Twenty-one health centers were awarded that status in Illinois. Pillars Community Health received a Silver level Quality Leader award, placing us in the top 20 percent nationally for best overall clinical performance. The award includes $71,000 in Quality Improvement Grant funding.
In the early 1960s, determined community health and civil rights advocates started a movement to help Americans access health care who might otherwise have limited health care resources or dollars to pay for care. What resulted was the creation of community health centers where care is provided by staffed professionals regardless of a patient's insurance status. Today's Federally Qualified Health Centers are on the front lines of the COVID-19 pandemic, having provided more than 3 million COVID-19 tests nationally.
Click here to learn more about our Community Health Centers.