The Community Shop is currently closed for business to customers and volunteers. All furniture pickups have been HALTED until further notice, to support efforts of minimizing the potential risk of exposure to our staff and donors. When we have a reopen date, we will keep this web page updated with information. You may also stay tuned to our Facebook page.
The Community Shop, a thrift store and donation center, is a program of Pillars Community Health. All donations to the Shop and all sales help keep our programs running.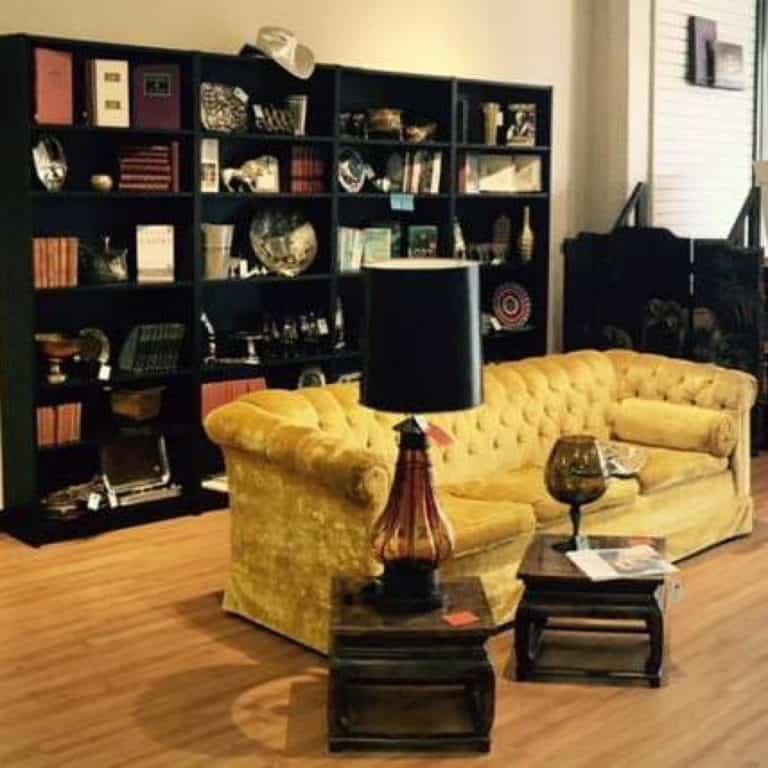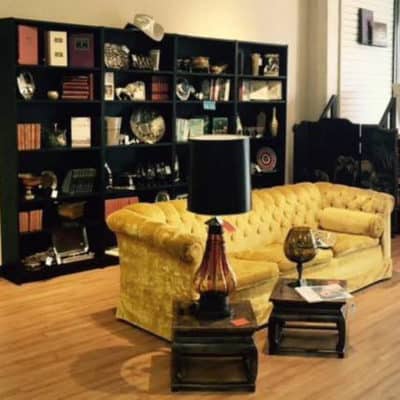 We specialize in the following:
Furniture
Home Decor
Housewares
Collectibles and Antiques
Jewelry
Purses
Books
Seasonal Merchandise
The Community Shop is located at 23 Calendar Avenue in La Grange (next door to Thipi Thai), about 15 miles west of Chicago. The phone number for the Shop is 708-354-3803. The email address for the Shop is communityshop@pchcares.org
Monday: 10:30 am-6 pm
Tuesday: 10:30 am-6 pm
Wednesday: 10:30 am-6 pm
Thursday: 10:30 am-8 pm
Friday: 10:30 am-6 pm
Saturday: 10:30 am-6 pm
Sunday: CLOSED
Sign up to receive Shop coupons in your email inbox
For non-furniture items such as accessories, home décor, books/media, toys – please drop off at The Community Shop Drop Off in the alley behind 23 Calendar Avenue in La Grange, Monday through Saturday, 9 am-5:30 pm. The alley is one way starting at LaGrange Rd. between Fannie Mae Candies and Chase Bank. There is a clearly marked red drop off door about three-quarters of the way down the alley. We also accept small amounts of donations in the store during our normal business hours.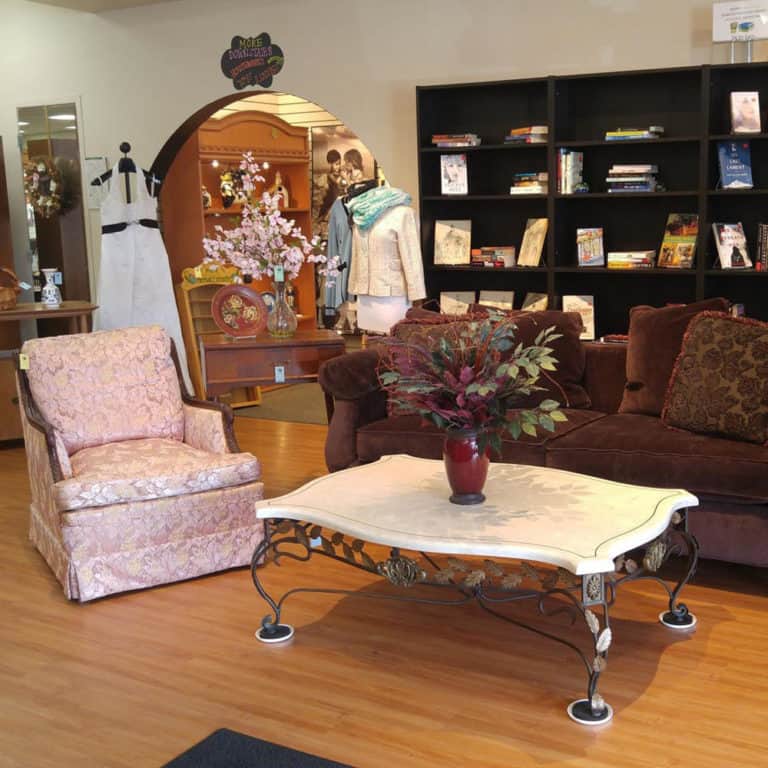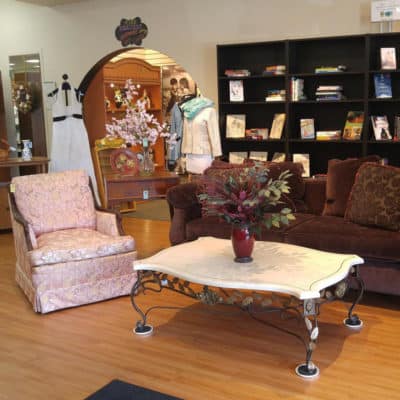 For gently used furniture, call 708-579-2425 to make arrangements for you to drop off, or for a FREE pick-up of pre-approved items! We will pick up from a 1st floor level, front porch or garage (unless an elevator building) items that are in very good condition.
For larger estates, FREE pick-up service is available on approved estates (larger donations of furniture and non-furniture items donated together). Call 708-579-2425 to schedule pick-up.
We cannot accept the following items:
Cell phones and cell phone chargers
Mattresses/box springs or sofa beds
TVs, computers/computer accessories
Ski equipment or large exercise equipment, such as a treadmill
Car seats, cribs, play yards, high chairs or strollers
Large appliances, such as stoves or refrigerators
Building materials, paints, cleaning products or chemicals of any kind
Garden equipment such as lawnmowers, electric trimmers
Please – nothing dirty, broken, wet, rusty or hazardous
Many other area shops and organizations accept donated items. Click here to learn about other ways to donate items.
More than 150 volunteers help keep our Shop running each week. We offer several ways to volunteer in our shop. Whether you're a teen interested in community service, or an adult looking to provide retail support, we'd love to learn more about your interest.