For many, the word "work" suggests toil, exertion, a necessary means to a paycheck. But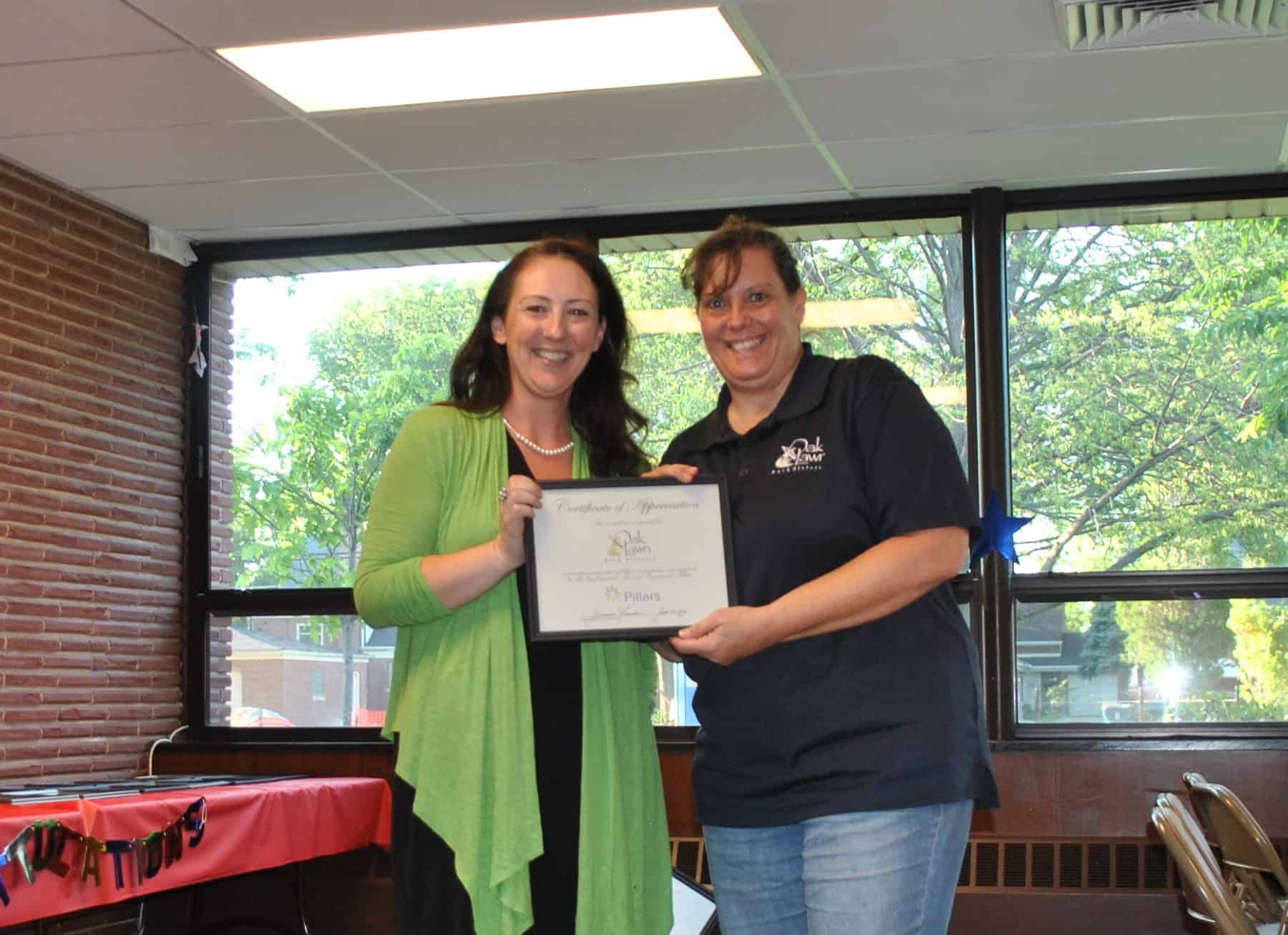 for others, work offers hope, a chance to improve self-esteem, a better of quality of life, and more financial independence. Employment can have a long-lasting, positive effect on people living with mental illness, addiction, a criminal background, and other demographics.
To empower our community around this issue, we offer Individual Placement & Support (IPS) Employment Services to adult clients with a diagnosis of severe mental illness who are unemployed or underemployed.
"At Pillars, we believe that every person with a disability is capable of working competitively, if the right kind of job and environment can be found," says Jessica Fraider, coordinator of the IPS Employment Services.
Fraider and her team help their clients search for, obtain, and maintain competitive jobs in the western and southwestern suburbs. That help is tailored and comprehensive, including:
Establishing goals and developing a plan for getting a job
Developing a resume and cover letter for each applicable job
Developing presentations to employers and practicing interviewing skills
Helping clients ask about job openings and network at job fairs
Providing ongoing support to help clients maintain employment
In past years we have helped clients find employment at Brookfield Zoo, Mariano's, Oak Lawn Park District Ice Arena, and other places. Applicants are searching for such positions as maintenance, cashier, receptionist, sales associate, driver, substitute teacher, nurse, documentation specialist, caretaker, and more.
"We found Pillars' staff to be caring and supportive of (the candidate), and he was well informed about our organization when he met with us," says Shari Wolfe, assistant manager at the Oak Lawn Park District Ice Arena. "He is a dedicated worker, and we enjoy having him on staff."
Employers who work with Pillars Community Health to hire clients gain:
Access to a dedicated, motivated, reliable pool of candidates
Prescreening from Pillars Community Health to ensure the applicant meets the employer's needs
Federal tax credits for eligible businesses that hire individuals with disabilities
Access to our employment specialists who can provide ongoing support to ensure a good relationship between employer and new hire
Insight into America's third largest market segment (people with disabilities) and the chance to add more diversity to your staff
All services are provided at NO COST to clients and employers.
If you are interested in learning more about employing our clients, please contact Pillars Community Health at info@pillarscommunity.org or 708.PILLARS (708.745.5277).
Click here for more information about our Mental Health Services.