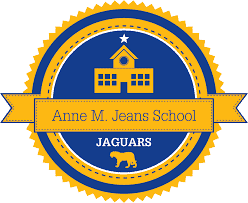 Pillars Community Health will open a new Family Health Center at Anne M. Jeans Elementary School in Willowbrook on March 5, 2019. Affordable medical and dental services will be available every Tuesday from 3 pm-7 pm to all low-income residents in the area, with a particular focus on providing access to families in the Burr Ridge School District (CCSD 180). We began working with the school in 2016, through outreach to families. The establishment of regular clinical services on-site at Anne M. Jeans is part of the District's plan to enhance school services in response to community needs.
"Families in the Burr Ridge School District struggle with the same challenges that affect many low-income households, including financial, linguistic, and logistical barriers to accessible health care," says Superintendent Tom Schneider. "Our families currently would have to travel about 10 miles in either direction to find a community health center. That is not always feasible in households with one parent, an inflexible work schedule, and often unreliable transportation. Offering these services on-site makes so much sense. Our students, their parents, and siblings can get their school physicals and dental check-ups right here. They will be healthier and better prepared to learn."
The school recently renovated its facilities to update and add spaces designed to engage the community in the success of the school. The expanded facilities include space for clinical services as well as a food pantry and other multi-use rooms for after-hours use by community organizations.
Since 2009, Pillars Community Health has operated a Federally Qualified Health Center in La Grange, Illinois, receiving federal dollars to serve the needs of uninsured and underserved adults and families in the La Grange area. With the opening of this second health center, we hope to address the lack of access to low-cost medical and dental resources in southeastern DuPage County. Family Health Center services will be available one day per week and will focus on preventive care including physical exams, well-child exams, immunizations, oral health exams, dental care, and lab testing. The Health Center will accept Medicaid and Medicare; some private insurance will be accepted, and sliding fee discounts are available for eligible patients.
"As a Federally Qualified Health Center that has integrated medical and dental care with behavioral, social, and educational services, we are uniquely positioned to serve the school and surrounding community. We can provide coordinate health care services and connect families and individuals to mental health counseling or domestic violence services, all at one organization," says Angela Curran, JD, LLM, president and CEO of Pillars Community Health. "We are so grateful to the family of Marge and Jack Burke of La Grange, who made a generous donation to make this opening possible. We also extend our thanks to the Syrian American Medical Society for their financial and service contributions, and to the Anne Jeans School Board for getting behind this effort."
Services at the Family Health Center will include: Family medicine (annual physicals, vaccinations, screenings); pediatric services (including newborn visits); prenatal and postpartum care and free pregnancy tests; chronic disease management (diabetes, hypertension, asthma, cholesterol, obesity); and dental exams, cleanings, dental sealants, fluoride treatment, digital X-rays, oral cancer screenings, and patient education. We can refer for specialty services. The Syrian American Medical Society will be on-site one Saturday per month to provide free specialty services (endocrinology, pulmonology, pediatric cardiology, etc.).
Click here to download the Family Health Center flyer with information on services, hours, and location.