To the average passerby, he might just look like a teen bowling like anyone else at the bowling alley.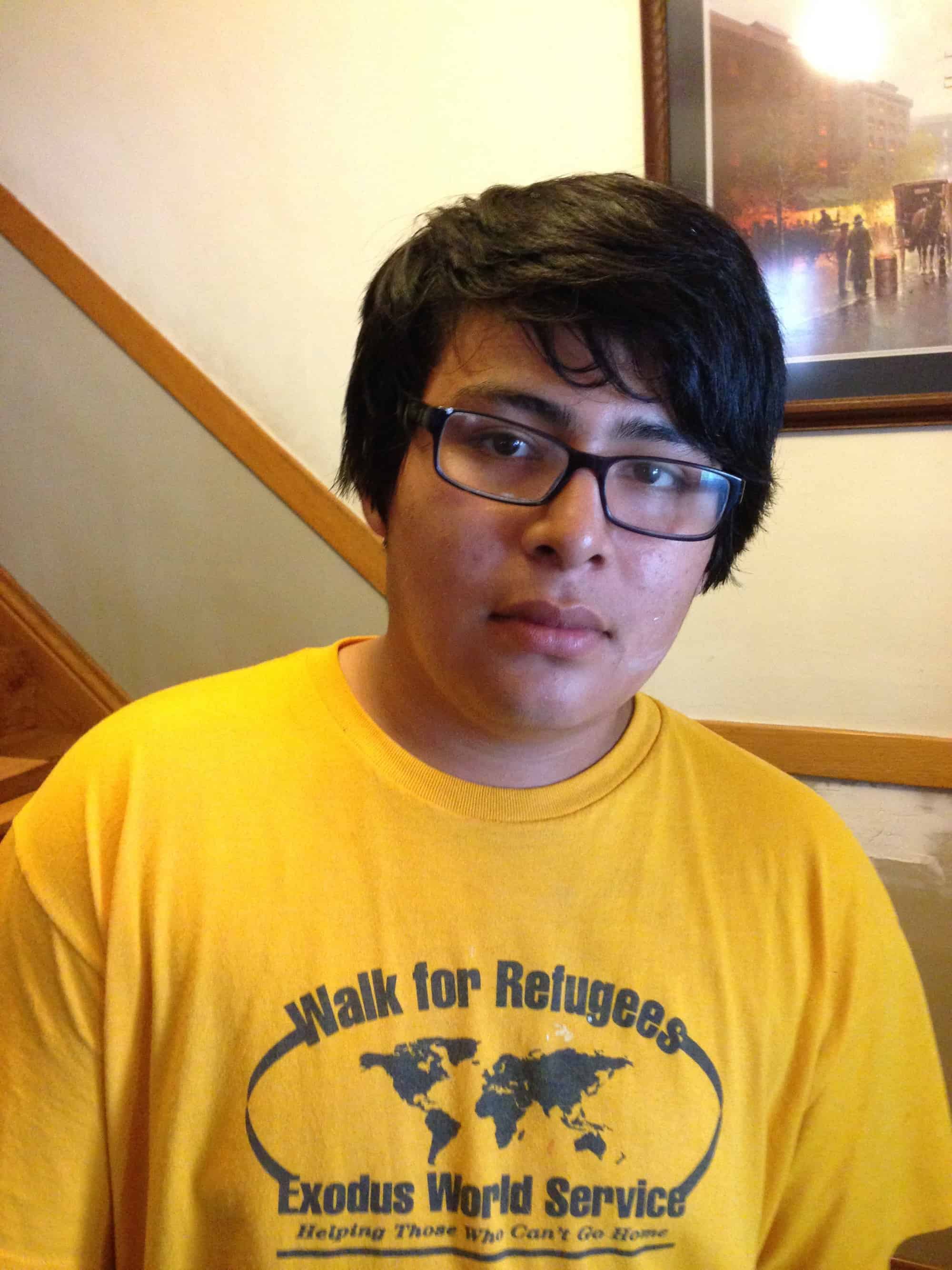 But for Thomas, bowling is more than just a game. It's a chance to practice being out on the town, away from home, doing something positive.
Thomas is part of Pillars Community Health's Community Support-Individual (CS-I) program, which helps clients who are living with mental illness practice skills out in the community that help to reach therapeutic goals. Around 75 CS-I workers are available to help adolescents work on everything from managing anger to improving their comfort level while accessing resources like the bus or the library. The goal is to help the child or teen remain in the community—and avoid hospitalization, juvenile detention, or other outcomes. For Thomas, who had previously been hospitalized three times for mental health issues, the program has been invaluable.
Hospitalization to Hospital Staff
Thomas, a resident of Oak Park, was adopted from Guatemala in 1997. He began seeing a therapist in elementary school and was hospitalized three times for mental health issues as a teen. Although he received good grades, he struggled with mental health issues and was placed in a therapeutic day school in Bridgeview that would provide more comprehensive social and emotional support.
Thomas's family came to Pillars Community Health where staff helped them apply for an Individual Care Grant (ICG) from the state, which provided funds to help Thomas receive support at Pillars Community Health—support that would help him stay in his home and avoid hospitalization.
With the ICG in hand, Pillars Community Health introduced Thomas to Don Bestwina, who has directed the CS-I program since its inception in 1994. As part of CS-I, Thomas practices social skills while doing activities like bowling with Bestwina.
"It helped me get out of the house and find stuff to do and to not get in trouble," Thomas says. "It was hard for me to connect with other people. I've been branching out a lot more with Don's help."
Heidi, Thomas's mother who was known in the Oak Park area for her work with refugees, was a big influence on Thomas, pushing him to interact and try activities before her passing in 2013.
Pete, Thomas's father and a teacher in the area, has been instrumental in helping Thomas stay on track with school and therapeutic goals.
"Thomas knows the value of education because his family has instilled that in him," says Bestwina. "They helped him do his homework and think of ways that would allow him to succeed."
It has now been almost four years since Thomas's last hospitalization. He began enrolling in classes at Oak Park-River Forest High School (OPRF) as a junior in Spring 2014 and became a full-time student during his last semester in Spring 2015. Thomas walked with his class at graduation in May 2015. During his senior year he worked in the cafeteria at OPRF. During the summer after graduation, he worked in the cafeteria at Rush Oak Park Hospital as part of a transition program. Staff told him they hoped he would join them full-time.
Thomas is now a student at Triton Junior College in River Grove, while continuing his participation in OPRF's transition program. He says he wants to work in the culinary arts and has aspirations of owning his own restaurant someday.
"The road to getting support was long and took a lot of work by many people," says Pete. "Pillars has been instrumental helping him improve socially, emotionally, and in keeping him stable."
Empowering Clients, Investing in Hope
Services provided to adults living with mental illness have evolved away from facility-based activities in a group setting and toward this type of community-based treatment. As a result, Pillars Community Health launched a CS-I program for adults in May 2016. The program is actively accepting clients and referrals (clients must be working with a Pillars Community Health therapist to be eligible).
"There aren't many programs like this in existence and it's so beneficial," Bestwina says. "The combination of the therapist working with kids in the office and then my team working on those issues during the interactions out in the community allows each kid an opportunity to succeed. They get coping skills right there in the moment."
This type of care also makes good economic sense. The cost of just one visit to the ER for someone in a behavioral health crisis is $6,328. By comparison, the cost for Pillars Community Health to provide preventive and outpatient mental health services to one client for an entire year is just $1,776. And ultimately these types of programs help save the state and taxpayers dollars in future spending on health care, criminal justice, and public safety programs associated with residents living with mental illness.
Want to give back to Pillars Community Health and invest in programs like CS-I? Click here to learn more and make a donation.
Click here to learn more about Pillars Community Health's Mental Health Services.